The Commonwealth Times Alumni 50th Anniversary Social
7 p.m. - 8:30 p.m. Sept. 21, 2019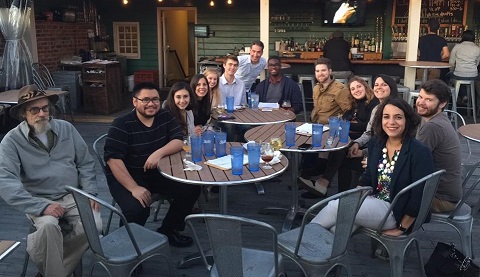 Please join us for the first officially sanctioned event for VCU alumni who worked with The Commonwealth Times.
Even though many of us were part of the CT staff in different eras, the one thing we all share is a deep fondness for our time spent working on the paper. We made many lifelong friends and colleagues, and it will be great to get together and share stories about our experiences.
Join us to help generate awareness and raise funds to support need-based scholarships for current CT staffers and CT operations. In addition to attending this event, you can make a tax-deductible donation.
Stay tuned for more event details, and follow the Commonwealth Times Alumni Facebook community.
Location
Try-me, 1623 W. Main St., Richmond, VA 23220
Contact
Larry Powell
wlpowell@vcu.edu
(804) 828-8194