Career coaches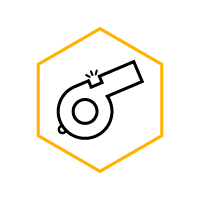 It's not always easy to discern the best next step in your career. A professional career coach can help. A coach works with you to consider how your skills, knowledge and experience might prepare you for opportunities you hadn't considered on your own. And your coach can help you present yourself in the most favorable light.
These VCU alumni work as career coaches and offer special rates and services for fellow alumni. Contact each provider directly to inquire about their services, rates and availability.
Please note: The coaches listed on this webpage are in no way affiliated with the Office of Alumni Relations. These professionals are independent contractors and are not being compensated or retained by VCU. The VCU Office of Alumni Relations cannot make recommendations on which provider alumni should choose to work with.
---
Margaret "Megan" Brown (B.S.'96/N)
Margaret "Megan" Brown, an attorney and a registered nurse, owns a career consulting and coaching business for women. Areas of expertise include career changes, job search, returning to the workforce after time off, interviewing and salary and benefit negotiation. With years of personal and professional negotiation experience, her primary focus is teaching women how to negotiate salary and benefits to successfully ask to be paid what they're worth and close the gender-based pay gap.
Services: Salary and benefits negotiation, career changes, job search, returning to the workforce, interviewing, salary and benefits negotiation
Schedule an appointment with Megan.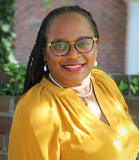 Ebony Nickens (B.S.'04/B)
Ebony Nickens owns Rezumation LLC, a resume development and enhancement company. With more than 15 years of experience in human resource management and expertise in career development and interviewing skills, she helps individuals prepare their career search, stay focused on their career goals and never give up on their aspirations in life.
Services: General resume and cover letter writing, government resume development, thank-you letters
Schedule an appointment with Ebony.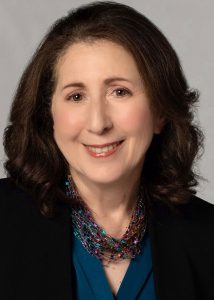 Louise Garver (B.S.'72/H&S)
Louise Garver, a career industry expert for professionals, managers and executives, has a 26-year history as a career coach, resume writer, and branding, LinkedIn and job search strategist. She has recruitment and corporate management experience, and her credentials include 15 career-related certifications, a master's degree and postgraduate certification in career counseling. Partnering with her clients, she captures their brand message and clearly presents it in their career documents and communications to help them succeed in their search.
Services: Resumes, CVs, cover letters, career/personal branding, career marketing letters, LinkedIn profiles, career biographies, interview and salary negotiations
Schedule an appointment with Louise.