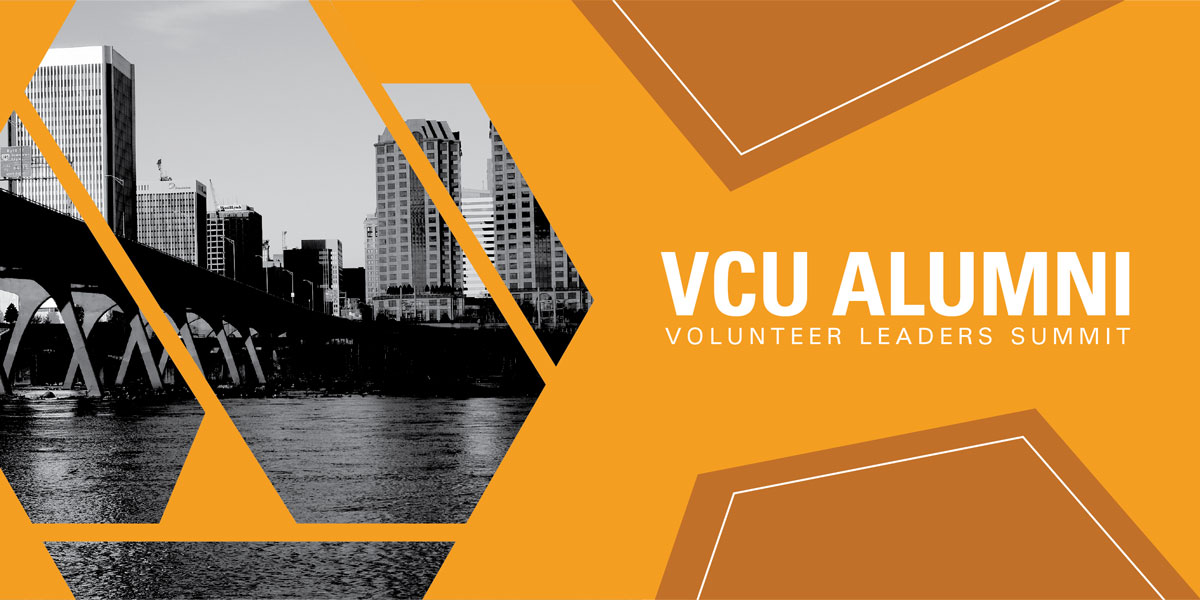 Volunteer Leaders Summit
This year's Volunteer Leaders Summit takes place May 19-21 for all alumni volunteer leaders.
Did you miss the in-person registration deadline? Join us for four exciting summit sessions offered virtually via Zoom. Register for one or more of the virtual sessions now.
View the full summit itinerary.
Are you interested in working with an alumni group and joining us for future professional development opportunities for our engaged and dedicated volunteers? Email Stefani Bonner (B.S.'15/H&S), assistant director of regional alumni engagement, at bonnersj@vcu.edu or sign up to be part of an alumni organization at VolunteerVCU.