2021 Alumni Pitch Competition
6 p.m. - 8 p.m. Nov. 11, 2021
Grab a front-row seat at the third annual VCU Alumni Pitch Competition. The competition provides a platform to showcase VCU alumni-founded ventures. Five finalists will pitch their product, service or company to a panel of judges in front of a virtual and in-person audience of fellow alumni, investors, and VCU faculty, staff, students and friends for a chance to win funding, resources and the ultimate title: 2021 VCU Alumni Pitch Competition champion.
Check back for the finalists. RSVP to attend.
Meet the finalists
Ditto / Elizabeth Heinberg (M.S.'08/B) and Claire Glisson (M.S.'16/B): Ditto is a payment platform purpose-built for project-based work. It integrates process and payments to automate admin overhead and mitigate risk for contractors and their clients. Ditto replaces static contracts and scope-of-work documents with an Agile approach, using a web-based portal and secure changemanagement processes to allow for greater flexibility while working, but providing clear, legally binding documentation.
Virtourium / Erica Eddins (B.S.'17/WS): Virtourium is a concept for a virtual tour-streaming service that allows users to easily find tours provided by museums and similar institutions. These services will be provided to users for either subscription fees or a donation to partner museums. On the back end, Virtourium will provide museums with resources (rental 3D equipment, software tutorials, in-person aid) to assist them in developing and maintaining their virtual tours and events.
Simply Autumn LLC / Autumn Jones (B.I.S.'20/UC; M.P.I.'21/DVC): Simply Autumn LLC is a retail e-commerce business in the beauty, skin care and wellness industry. By using data input by customers, the business curates a skin care profile that highlights products that will benefit them individually
The Network Incubator / Ayanna McMullen (B.A.'01/H&S; M.P.A.'03/GPA): The Network Incubator is a creative think tank where entrepreneurs, creatives and professionals connect, create and collaborate to brainstorm business ideas and challenges within dynamic group settings.
Light Switch Bio LLC / Alex Ratti (B.S.'13/En; M.S.'18/En): Light Switch Bio, LLC is a preclinical-stage spinoff from the VCU Massey Cancer Center that develops photoactivated chemotherapeutics that minimize the side effects and associated financial costs of conventional chemotherapies by focusing their activity within tumors using a laser device.
Thank you to our sponsors: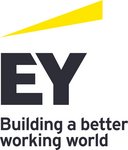 Location
Hybrid: Zoom and VCU Shift Retail Lab, 1235 W. Broad St., Richmond, VA 23220
Contact
Latisha Taylor Smart
Smartlt@vcu.edu
N/A