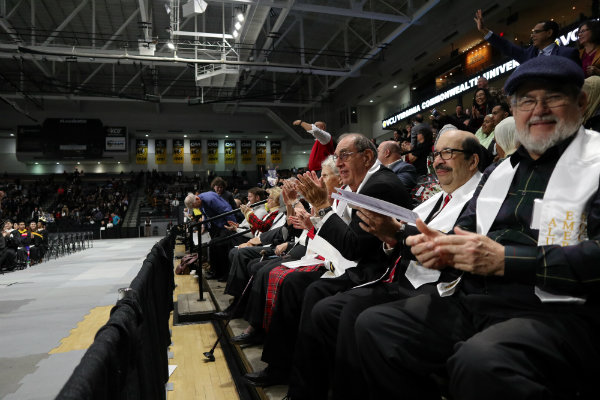 Alumni Emeriti Society
The VCU Office of Alumni Relations is proud to introduce the Alumni Emeriti Society, a group dedicated to bringing together and celebrating the rich history of VCU and the institutions that preceded it, the Medical College of Virginia and Richmond Professional Institute. Alumni emeriti are those who graduated 50 or more years ago from one of these three institutions.
With special programming such as lunches with influential VCU figures, special recognition at winter and spring commencement ceremonies and other opportunities to stay connected to your alma mater, there are so many reason to join us at an event.
Update your email address, and keep an eye out for the next great chance to connect with your classmates.