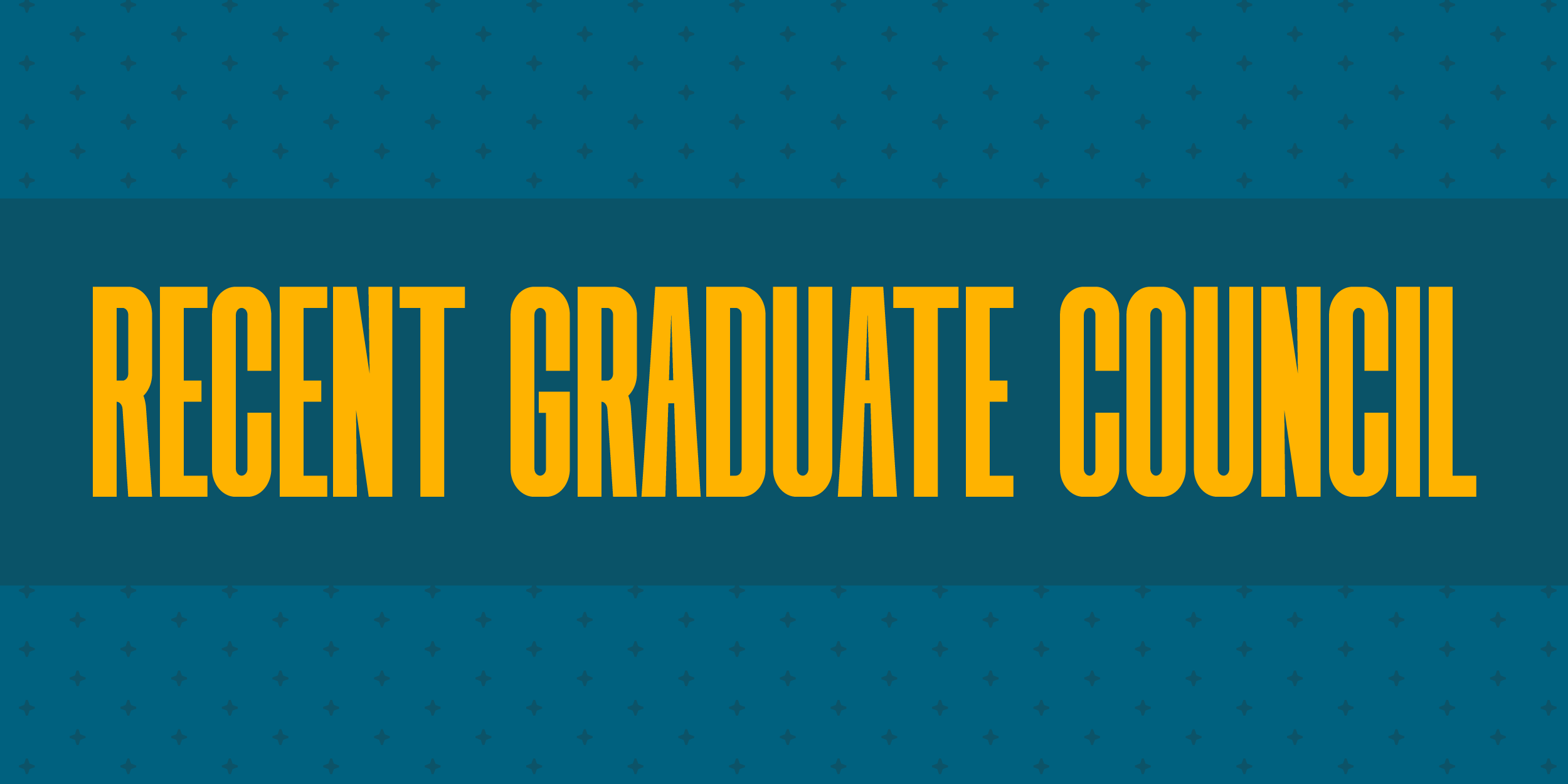 The Recent Graduate Council is two-year volunteer commitment on an advisory board, open to anyone who has graduated from VCU in the past 10 years. Applications for council openings are accepted each spring. Members represent some of the best and brightest alumni of the past decade, and they help develop and implement engagement strategies to help their peers connect with one another, and the university, in new and exciting ways.
Applications for the 2021 class are closed. Selections will be announced by May 29.
For questions, contact Allison Toney, associate director of outreach and engagement – student and recent graduate programs, ataktoney@vcu.edu.
Council members
Person left
Blank space
Person right
Breonne Brooks
(B.S.'15/H&S)
Jessica Diaz
(B.A.'18/H&S; B.A.'18/H&S; M.T.'18/E)
Madeline Doane
(B.A.'20/H&S; B.A.'20/WS)
Christina Edwards
(B.A.'12/A; Cert.'12/DVC)
John Gregory, Ph.D.
(Ph.D.'17/GPA)
Sarah Izabel
(B.S.'20/H&S)
Christopher Jones
(B.S.'15/B)
Kalyann Kauv, Pharm.D.
(B.S.'13/H&S; Pharm.D.'17/P)
Sarah Kilmon
(B.S.'17/MC)
Jonathan Kinsey
(M.P.A.'12/GPA)
Travis Lewis
(B.S.'11/B)
Aja Moore
(B.A.'19/H&S)
Kandis Moran-Jimenez
(B.S.'21/H&S)
Alton Reid
(B.S.'13/H&S)
Shawn Soares
(B.S.'19/B)
Krystle Seawright
(B.S.'10/B)
Tina Turner
(B.S.'16/B)
Zoe Walton
(B.I.S.'18/H&S; M.T.'18/E)
Dominique Wormley
(B.S.'15/B)
Person left
Blank space
Person right
Lamees Abourahma
(M.B.A.'15/B)
Lauren Brocious
(B.S.'20/MC)
Lester Brown
(B.S.'09/H&S)
Robert Chisley
(B.S.'14/H&S)
Shakeema Daniels
(B.A.'11/H&S)
Heather Dickerson
(B.S.'16/N)
Tanya Diggs-Fountain
(B.I.S.'18/UC)
Helga Gonda
(B.S.'14/B)
Renee Harris
(B.S.'13/GPA; M.S.'19/GPA)
Miea Hicks
(B.A.'17/H&S; B.S.'17/B)
Deja Howard
(B.S.W.'17/SW)
Jonathan Mathes
(B.S.'13/B; M.B.A.'19/B)
Tiera Mcguire
(B.S.'12/B)
Christopher McIntosh
(M.A.'14/GPA)
Ben Plache
(B.A.'11/H&S; M.A.'13/H&S)
Hayley Pottle
(B.S.'17/MC)
Yann Reichelt
(B.S.'14/B)
Alexander Sausen
(B.A.'19/A)
Melissa Stamp
(B.S.'18/MC; Cert.'18/DVC)
Maribel Street-McMutt
(M.S.'15/GPA; Cert.'15/GPA)
Emily Todd
(B.F.A.'14/A)
Christina Tulloch
(B.S.'16/H&S)
Aaron Varella
(B.S.'19/B)
Rachel Walstead, Ph.D.
(B.S.'14/LS)
Sara Yaseen
(B.A.'17/H&S)
Person left
Blank space
Person right
Marilynn Abraham
(Cert.'15/HP)

Ricardo Adams
(B.A.'14/H&S)

Daniel Brisker


(B.S.'09/H&S)

Ebony Campbell


(M.S.'14/B)

Andrew Coulomb


(B.A.'11/H&S)

Javon Davis
(B.S.'14/GPA;
B.A.'14/GPA;
Cert.'15/GPA;
M.P.A.'16/GPA)
Wesley Dawson


(B.A.'14/H&S)

Summer Griffin


(B.A.'16/GPA)

Jewlyus Grigsby


(B.S.'17/H&S)

Katherine Higgins


(B.S.'14/H&S)

Britney Jefferson


(B.S.'13/H&S)

Brian Jeffries
(B.S.'18/B)

Jediah Jones


(M.S.'11/H&S)

Stephanie Joyner


(B.S.'13/H&S)

Chase Peak


(B.M.'11/A)

Timothy Pierce, Pharm.D.
(B.I.S.'11/H&S;
Pharm.D.'15/P)

Saher Randhawa


(B.S.'14/H&S)

Rachel Rodney


(B.S.'11/B)

Emily Schindler


(B.A.'10/A)

Trevon Straughter


(B.S.'16/H&S)

Vikhyath Veeramachaneni


(B.A.'14/H&S)

Ashley Williams


(B.S.'16/H&S)

Debrielle Williams


(B.S.'13/H&S)

Jennifer Winnagle


(B.S.'06/B; M.S.'08/E)